PG TRB Result 2022
PG TRB Result 2022 : Teachers Recruitment Board (trb), Chennai today announced their result for the PG TRB Result 2022 The TRB announced a short notice,
இணையுங்கள் எங்களின் கல்வி மற்றும் வேலைவாய்ப்பு தகவல்கள் குழுவில்
As per Notification No.01/2021, Date 09.09.2021, Teachers Recruitment Board conducted the Computer Based Examination for Direct Recruitment for the post of Post Graduate Assistants/ Physical Education Director Grade-I and Computer Instructor Grade-I from 12.02.2022 to 20.02.2022. The Board has released the tentative key answers on 09.04.2022. Objections or representations regarding the published key received from candidates from 09.04.2022, to 13.04.2022, 5.30 PM.
Only online Objections submitted by 4276 Candidates are taken for scrutiny by Experts. In that candidate who submitted the proof from standard Text Books alone are considered. Guides, correspondence course materials and non-standard reference books are not be entertained by TRB. The representation in any other form including e-mail, courier, India-post or application in person and the Representations without evidences are not be entertained. All such objections be summarily rejected.
All the representations received within the stipulated time have been thoroughly examined from 10.05.2022 to 15.06.2022 by 115 Subject Experts deputed from various Government Arts Colleges. After thorough scrutiny, revised and final answer key has been arrived by the Experts. The Subject Experts opinion is final, further representations on key will not be entertained by TRB.
PG TRB Result 2022
| | |
| --- | --- |
| Name of the Board | Teacher Recruitment Board |
| Exam name | PG TRB Assistant 2022 |
| Date of Examination | 12th to 20th February 2022 |
| Total Posts | 2207 |
| Date of Result | 4th July 2022 |
| Result Mode | Online |
| official website | trb.tn.nic.in |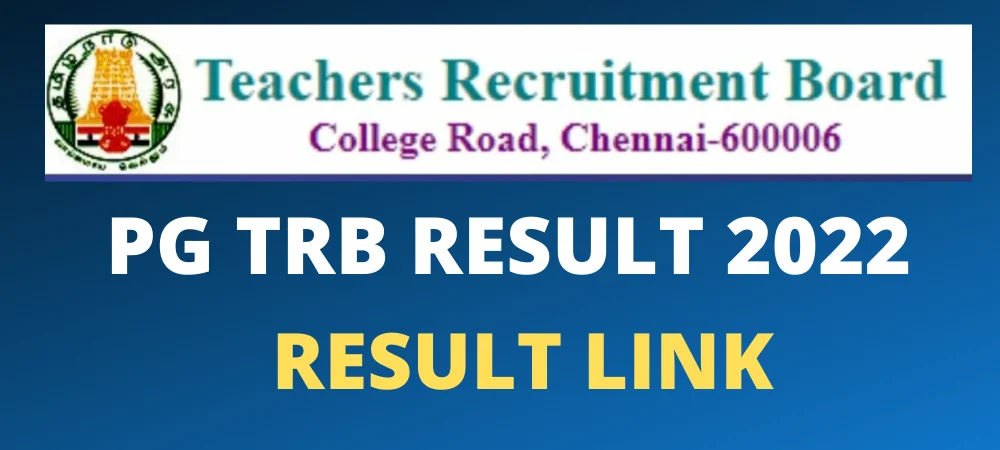 In this section, we have discussed PG trb Result 2022 Date and as per our analysis it can be out in July 2022. Moreover, it will be published on the Official Website @ Trb.tn.nic.in. Candidates scoring above 50% marks are considered as pass in the Examination, however it does not assure that Selection will be done. You may need to score above Cut Off Marks to get the Name in the Merit List.
Based on the revised key, candidate's Computer Based Examination answer data evaluated and marks/ the normalized marks are calculated. As the examinations were conducted in multiple sessions for the same recruitment as mentioned in Notification para 10 & 11 for the subjects Tamil, English and Mathematics the normalized marks are calculated by following the normalization procedure. The objected questions, claim of the candidate and the final answer key by Experts with the acceptance / Rejection of the claim of the candidates are prepared and published herewith. Now, marks obtained by all the candidates who have appeared for examination are hereby released along with the Final Answer key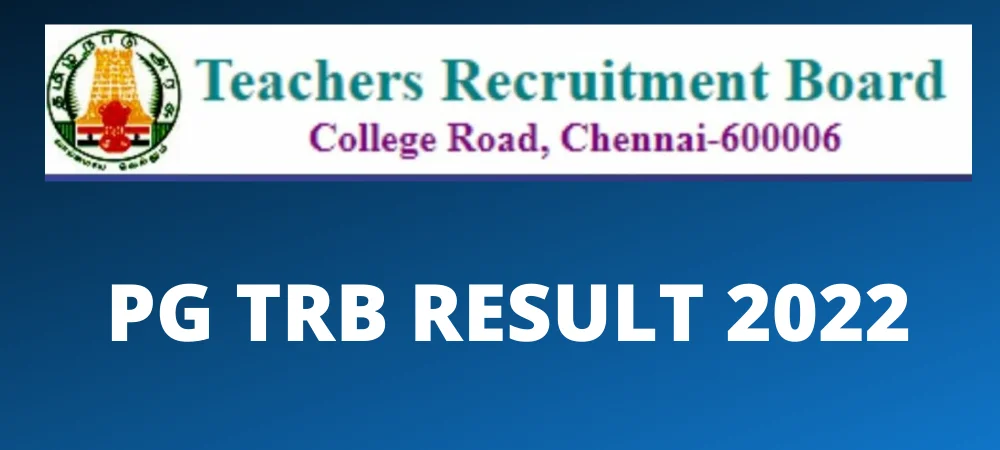 How to Check PG TRB RESULT 2022?
Visit Official TRB Website or click the link
Choose PG TRB Result 2022 link
Next, Enter your User id and Password then click submit
Click Dashboard
Click here to download score card
PG TRB Result 2022 link
PG TRB Result 2022 link – click here
இணையுங்கள் எங்களின் கல்வி மற்றும் வேலைவாய்ப்பு தகவல்கள் குழுவில்
About Us
Tn Study Corner is exclusively made for Educational Information, Govt Job Updates and Govt Schemes You can visit our Website regularly to get Updates of Central Govt Jobs, State Govt Jobs, Degree Jobs, Diploma Jobs, +2 Jobs, 10th jobs. Additionally We Provide Study materials for TNPSC and Diploma Students. Don't forgot to join our Telegram and WhatsApp Group. We are delighted to welcoming you. We hope our web portal helpful to you. All the best for your Exam Results and Get a Government Jobs. Thanks for Contacting us